BELLEVUE Senior Home Care
»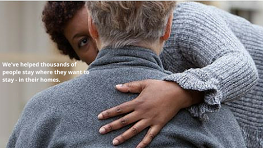 12835 Bellevue-Redmond Road, #219 Bellevue, WA 98005
425-455-2004
info@familyresourcehomecare.com
http://www.familyresourcehomecare.com/
https://plus.google.com/+FamilyResourceHomeCareSeattle/about?hl=en

Family Resource Home Care is the largest private home care agency in Washington State. We serve all of the greater Seattle, Tacoma and Bellevue area.

Since 1996, Family Resource Home Care has helped thousands of people in the Bellevue are receive the care and companionship they need in their own homes. In home care services include: Housekeeping, respite care, companion care, personal care, skilled nursing and geriatric care management.
Reacties
Reactie toevoegen
Log in om een reactie te plaatsen!